GameSpot - 9/10:
Resident Evil 7 was an excellent return to the horror underpinnings of the franchise, but cunningly altered with new ideas and a new perspective. Similarly, Village is an intelligent reintroduction of the best action elements of Resident Evil. Though it captures some of the same things that made RE7 such a breath of fresh air (or maybe rancid, stale, mold-filled air, but in a good way), Village evolves to become its own unique creature. It makes you wonder what beautifully twisted fiend Resident Evil might mutate into in the future.
Polygon - Unscored (Perfect blend of horror & action)
Eventually, the swings between horror and action became so common that, moment to moment, I had no idea what I'd see next. That's the cycle that Resident Evil Village keeps chasing: the hesitation, anticipation, and payoff that make both action and horror such powerful draws. It's definitely an action game, and despite all the shooting, it's also a horror game. And while it induces both creeping dread and righteous fury, its biggest triumph is in not-so-quietly arguing that horror and action aren't that different after all. They're both just ways to get your blood pumping.
Easy Allies - 9.0/10
Ars Tehnica
Sequels like this sometimes turn out well—ain't broke, you know the rest—but that's often because the game maker in question uses lessons learned from the prior game to make something bigger, badder, and crazier, or executes concepts that couldn't quite fit into the first attempt.
RE Village
is not that sequel. The more I think about its elements, the more I'm left wondering what got cut, changed, or compressed to get this game out the door, because it largely fails to surpass
RE7
's scope.
RE Village
is still a solid experience, and at its best, it doubles down on
RE7
's "front-row seat to horror" twists in terms of giddy, silly horror-violence entertainment. (Think '80s cheese, not '00s torture porn.) But as both a video game and an interactive horror film,
RE Village
is best served by lower expectations.
The Good:​
More guns, and more terrifyingly rendered, cleverly animated monsters to shoot them at.
The best plot beats and cut scenes revel in the giddy, violent cheese that only the horror genre can pull off—worth laughing at and laughing with simultaneously.
If you can't find a next-gen console yet, never fear; the past-gen version (at least on PS4 Pro) looks and runs quite well, or scale it manually on PC.
Already praying for the "tall vampire lady" spinoff, as Lady Dimitrescu is one of the series' best-ever characters.
The Bad:​
Speaking of height: RE7's very tall shadow looms over everything here. Very little in this week's game is better than that 2017 classic.
Focus on combat can fall apart when battle sequences are often quite uncreative.
Issues with reduced scope and disjointed plot imply that this game faced a brutal, cut-filled path to completion.
RE7 scaled perfectly to PSVR, but Capcom has elected not to offer the same option this time around for some reason.
Lady Dimitrescu appears a lot less than trailers might lead you to believe.
The Ugly:​
The fun wave-shooter mode comes without split-screen options, and that's a shame.
Ho-hum boss battles are a shocking fall-from-grace compared to the previous game.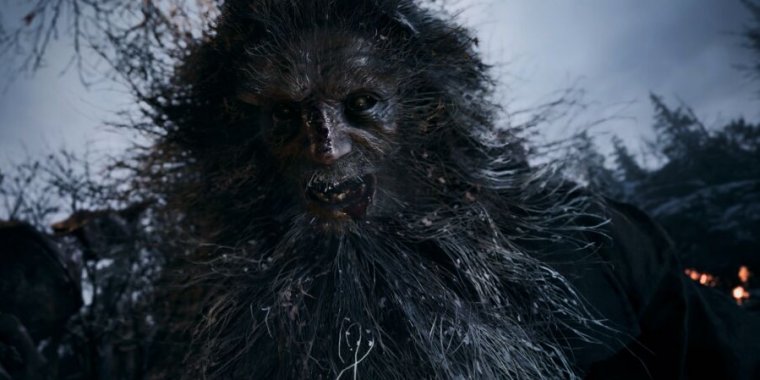 We had high hopes for "RE4 + RE7," but pumped-up combat isn't enough for this sequel.

arstechnica.com
Metro 7/10
A competent but uninspired sequel that's unwise to create so many obvious comparisons to Resident Evil 4, although it still manages to find some memorable moments of its own.
VGC 4/5
Should Village be more scary? Probably. But it's hard not to succumb to its charms all the same. This is a big, hammy crowd pleaser, a Resident Evil greatest hits that also remembers to throw in a few tricks of its own. It's varied yet harmonious, always evolving rather than repeating, shifting its demands and configurations. It takes seven, adds four and – mostly for the better – eventually figures out how to turn that up to eleven.